Setting up Internet Mail in win 95
1. Open internet Mail, click on mail then options.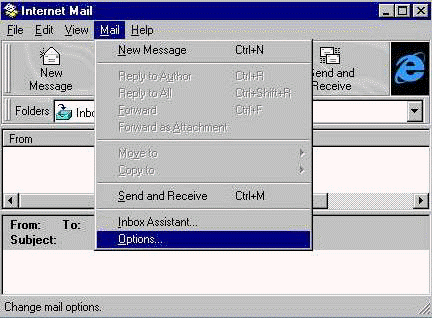 2. Click the server tab and fill in the the appropriate info as shown below .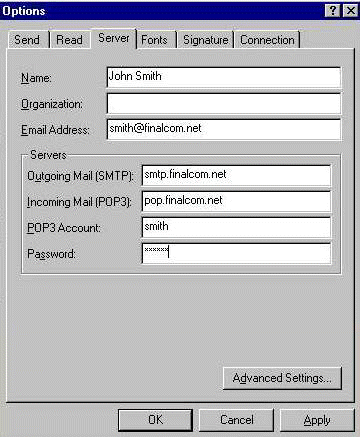 3 Click the Connection tab and select finalcom.net as your dial up connection.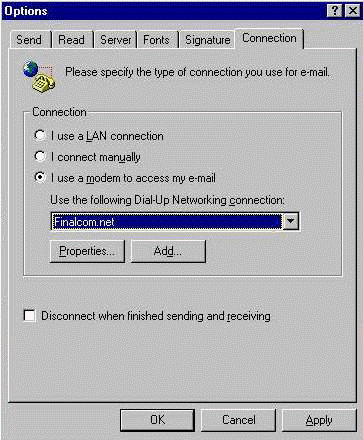 Click apply, Restart your computer . To send and receive mail just click on The Internet Icon on your Desktop and in the top right click on mail then read mail . Once your Mail program is open click the send and receive button.