Dial Up: Mac 10 Setup
Before you begin you will need your username, an access number, and your password. Your user name will be username@finalcom.net, where username is the user name you setup with us. You can find an access number here. Be sure to select one that is local.
To begin, click on the Apple icon on the top left hand corner of your screen.
Once the menu opens up, go to System Preferences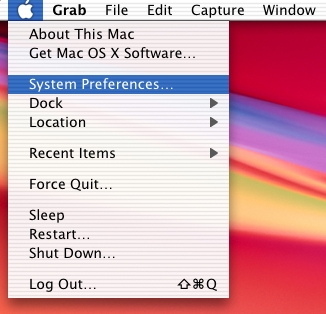 Once you get to the System Preferences window, click on the the icon labeled Network, it will be listed under the heading Internet & Network and the icon will look like a globe.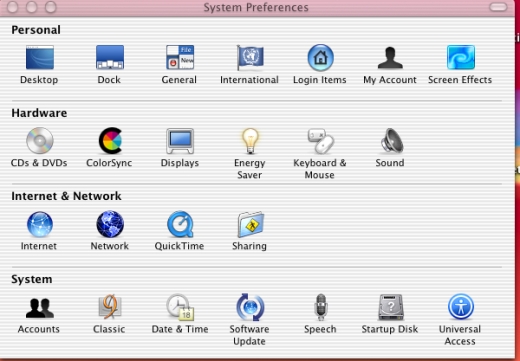 The Network window will appear. On it you will see a field labeled Show. Using the pull down menu select Internal Modem.
Click on the TCP/IP tab.
Check to make sure that the Configure field says Using PPP. If not, use the pull down menu to change it. All other fields should be blank.
Click on the PPP tab.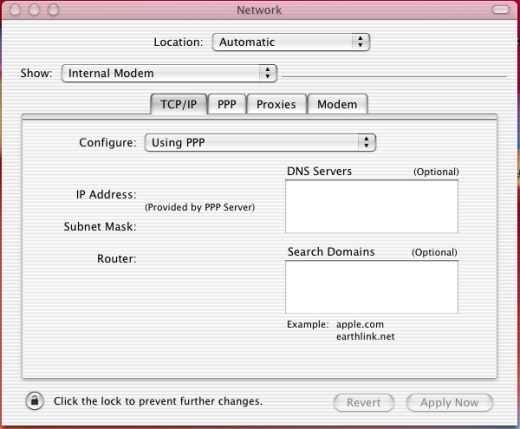 On the PPP tab, fill out these fields:

Service Provider = You can put Finalcom here.
Account Name = Fill in your username@finalcom.net here.
Password = Your password.
Telephone Number = The access number your computer will dial to access the internet. (Be Sure its Local)
Place a Check next to Save Password.
Once you are finished click on the button on the bottom labeled Apply Now.