Before setting up a dial up connection in win95 Dial up networking must be installed. Double click on my computer, And you should see a folder called dialup networking. If it is not you must go to control panel click on add remove programs click the windows setup tab then communications and make sure dial up networking is selected. Also In your network properties make sure you have Dial up Adapter and TCP/IP installed.
Once this is done we can run the internet wizard to guide us thru the rest of the setup.
To do this click the start button then run and in this window type in inetwiz.
The next screen you see should say Welcome to Internet Setup, we don't need to enter any Info here just click next.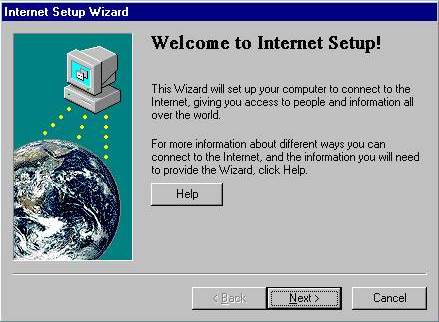 The next screen will ask us how we want to connect. Here we need to select connect using my phone line. Then click next.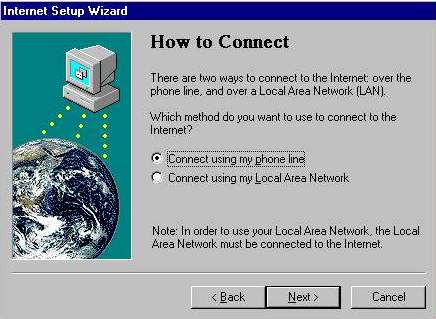 On the next screen it will ask if you want to connect using the Microsoft Network or if you have a account with another service provider . Choose I already have a account with a different service provider.
The Next screen will ask you for service provider information Enter finalcom.net and then click next.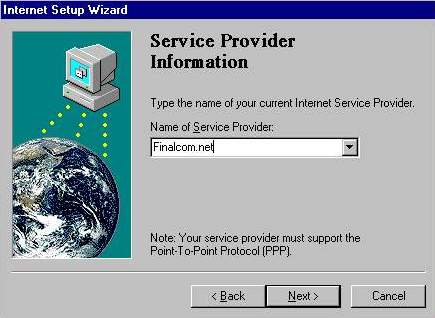 Phone Number is Next type in the area code 716 and a local access number click here for a list of access numbers for your area . Make sure the number you enter is a local number. Leave bring up terminal window after dialing unchecked , Then click next.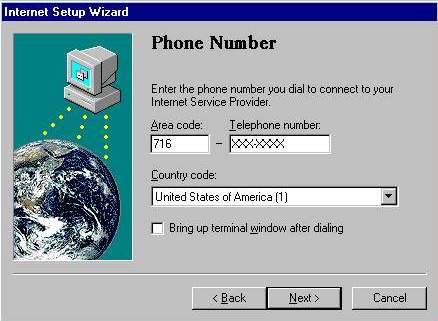 Next Enter your user Id and password ,remember to have a @finalcom.net on the end of your username or you wont be able to connect. This info is also case sensitive
Push next when you have this info filled in .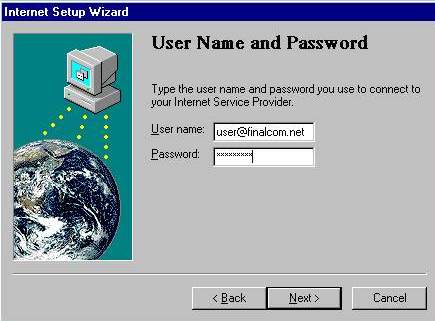 Ip address this is assigned by the server so we can leave this as is and click next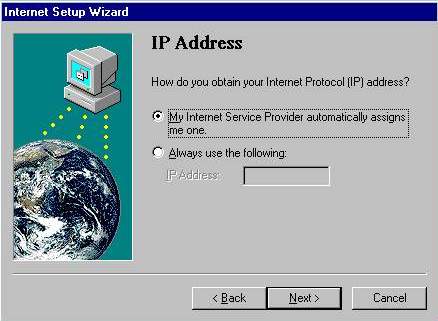 DNS Numbers By entering these your computer doesn't have to search for them. This helps you connect in less amount of time.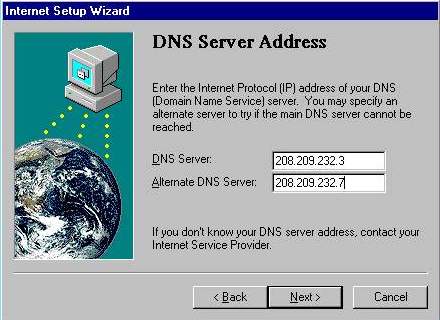 When asked if you want to use windows messaging Select no. This will tell windows to use Internet mail Instead which will have to be configured separately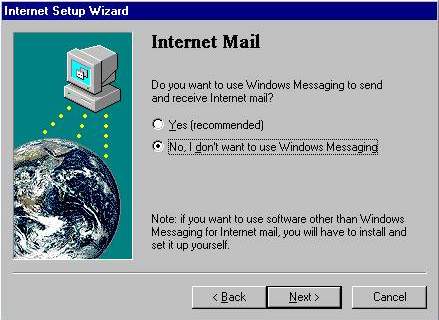 Complete configuration Click Finish.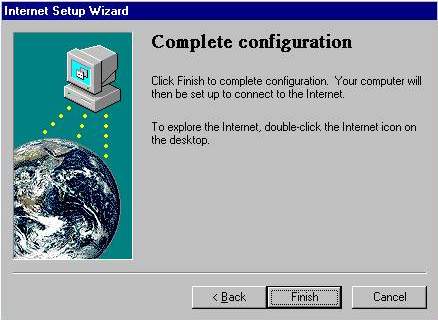 Make sure to go to my computer then dial up networking and right click on the finalcom.net icon and choose properties and uncheck log onto network and also uncheck Netbeui and IPX/SPX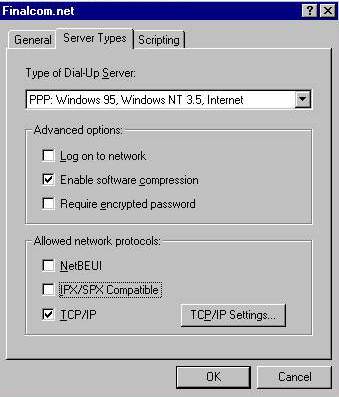 .
Finished restart your computer and click on the Internet icon on your desktop to connect.