Windows 98 Setup
Windows 98 Is Easy to setup and includes everything we need to create a dial-up connection and configure Outlook Express as a mail client.
1. click start then go up and click run in this box we need to type inetwiz.
2. Click ok and a box should appear asking you how you connect , choose connect using my phone line and then click next.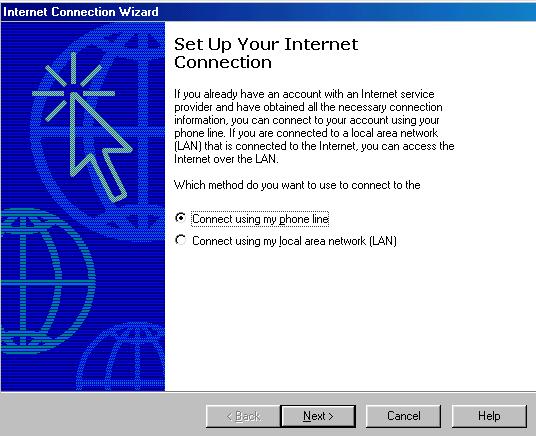 3. If you have previously had a dial-up connection configured on your computer it will now ask if you would like to create a new connection or use a existing , choose create a new on then click next. If not skip to step 4.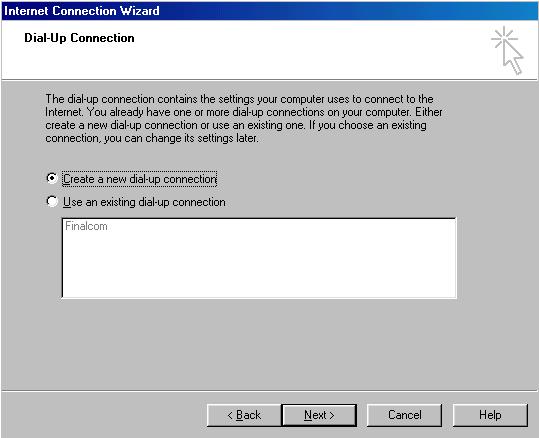 4. You will now see a screen asking for the phone number you use to connect to your ISP, check finalcom's access number page for a local access number in your area.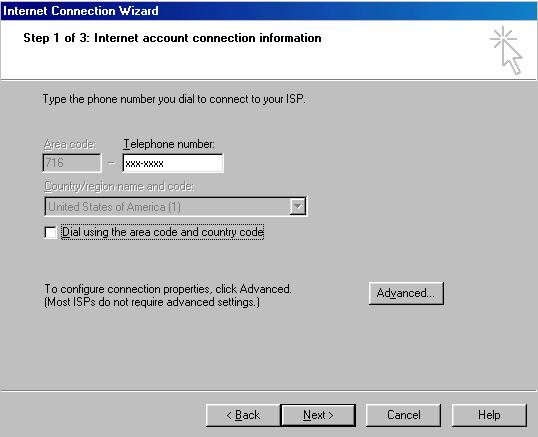 5. Next you will be asked to enter your username and password remember your username and E-mail address are the same be sure to use all lowercase letters and no spaces.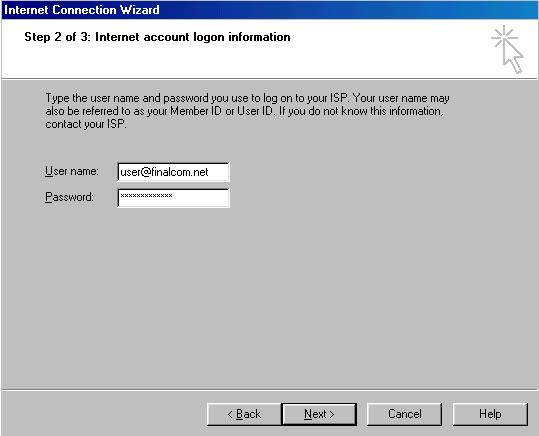 6. We now need to give the dial-up connection we are making a name Type in Finalcom.net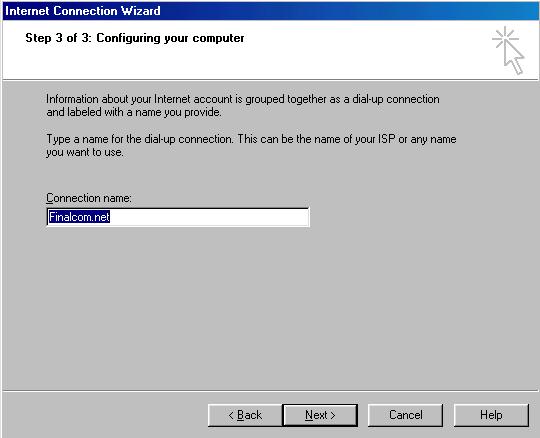 7. The next step is setting up our mail when asked if you would like to setup a Internet mail account , select yes then click next.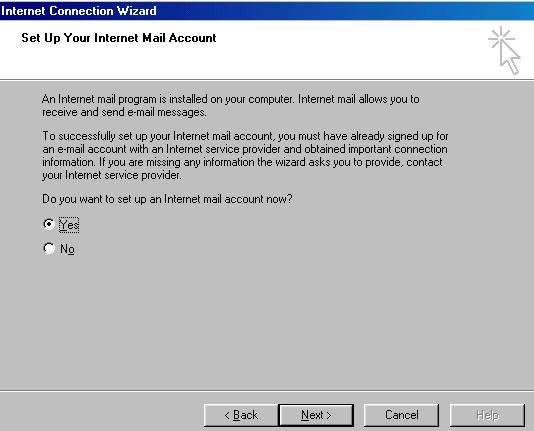 8. If you previously had a mail account setup you will be asked if you would like to use a existing account or create a new one . Choose create a new Internet mail account then click next. If not skip to step 9.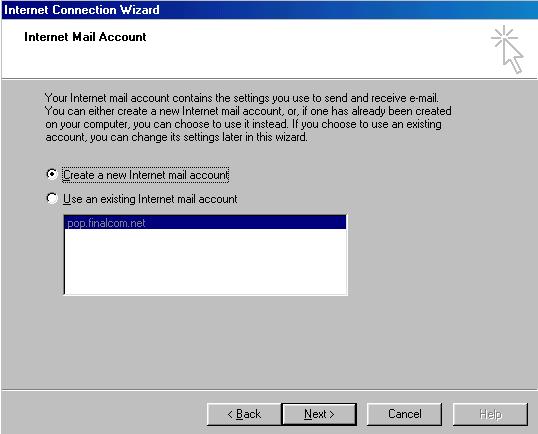 9. The Next screen will ask for your full name, this is what people will see when you E-mail them. You can enter whatever you like here (first full or nickname).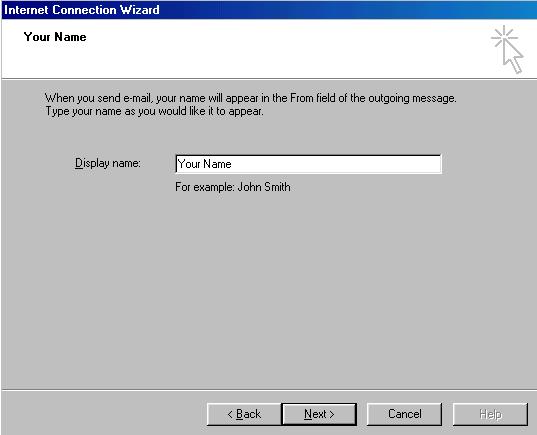 10. Now enter your E-mail address (remember to use all lower case) Then click next.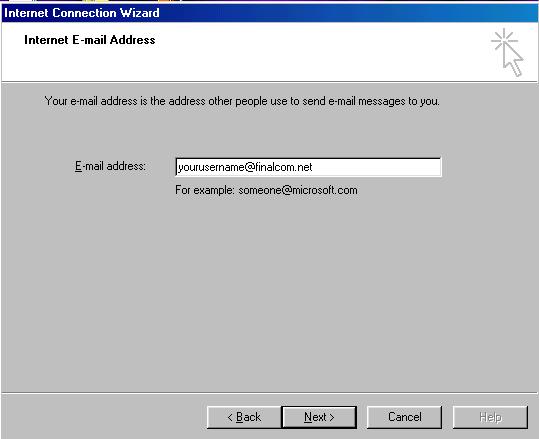 11. E-mail server names enter the info as shown below once again all lower case no spaces.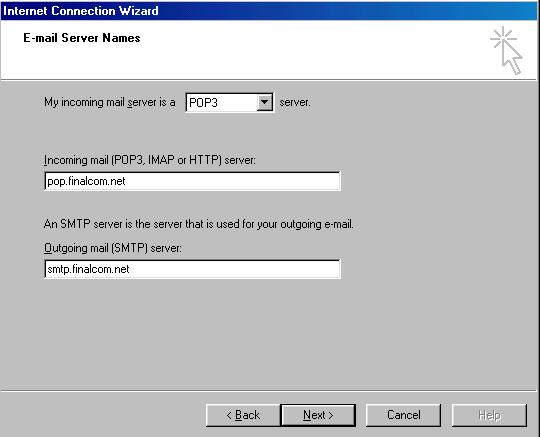 12. enter your internet mail login this is just your email or username without the @finalcom.net. you will also need to enter your password below that.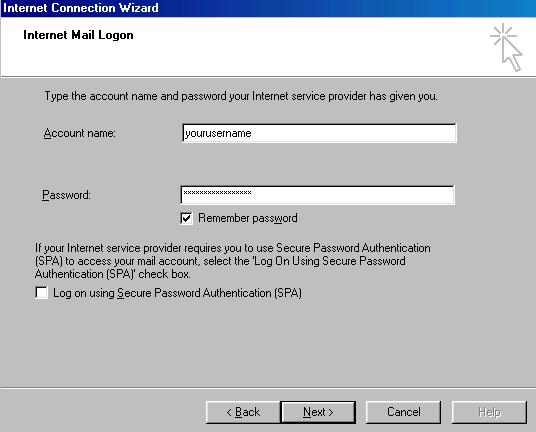 13. Complete configuration push finish and the setup is complete remember to restart your computer . To connect just click on the Internet Explorer Icon on your desktop.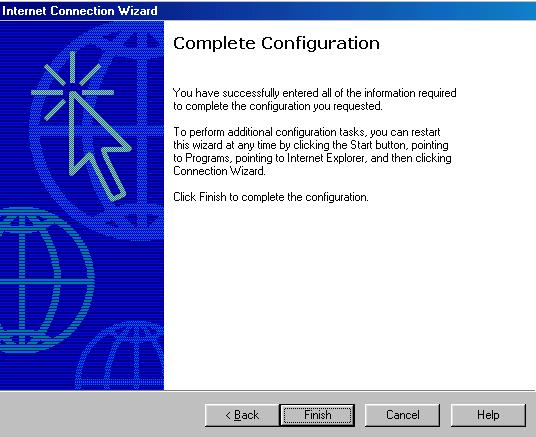 14. When you click on this icon you see a connect to finalcom.net box check your username and make sure it has a @finalcom.net after it , enter your password and push the connect button .